The quality and goodness of our products...
A comfortable, warm and inviting space...
A happy, cordial and friendly atmosphere...
Attentive, accommodating and welcoming,
our smiling staff enjoys getting to know our clients...
ZAZA ESPRESSO BAR: where you can
enjoy the warmth, energy and passion of
a typical Italian espresso bar abroad...
Come try our coffee at one of
our many locations
... you'll be more than satisfied!!!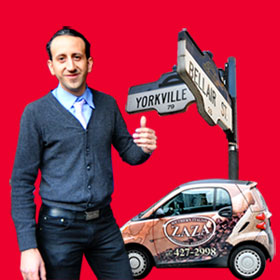 La qualità e la bontà dei prodotti offerti...
L'ambiente confortevole, caldo ed accogliente...
L'atmosfera allegra, cordiale ed amichevole...
Il personale disponibile, simpatico e premuroso,
sempre pronto a fare due chiacchiere o
a regalare un sorriso...
ZAZA ESPRESSO BAR: per godere anche
all'estero del calore, dell'energia e della
passione di un tipico espresso bar italiano...
Venite a trovarci e a gustare il nostro
caffè in una delle nostre sedi.
... resterete soddisfatti!!!